Internet Repair Services
Currently servicing the Central Coast and Newcastle regions, Internet Repairs diagnose and repair NBN and ADSL internet faults as our core function All Day Every Day and we can most definitely sort out your Internet woes.  IR are Telstra and NBN accredited communications technicians, fully equipped with the very latest testing equipment, as used and endorsed by NBN Co and Telstra. We provide ongoing repair and maintenance services to the Telstra and NBN network and are highly experienced in tracking down those internal wiring issues that can cause problems with internet connectivity and speed.
Home & Business Service Call
A Service Call to your premises by one of our fully registered and Insured internet technicians could make a world of difference to your internet service. InternetRepairs will appraise the state of your internals and where possible strip back and disconnect any old phone cabling to ensure optimum performance.
---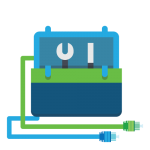 Data Cabling & Phone Line Repairs
IR are registered Cable Installers and fully licenced to repair or replace any phone lines and data cables from your network boundary point or MDF. Whether you require a simple phone line repair, or a complex installation: Internet Repairs are here to help!
---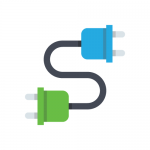 Lead-In Cable Installation
Servicing Central Coast and Newcastle regions with experienced and reliable lead-in cable installations. IR can terminate your lead-in cable at a Luca service box mounted on the wall. Alternatively, we can cable from the NBP to a designated socket or MDF!
---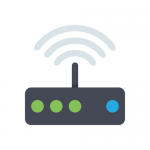 Modem Installation Service
Find out more about our comprehensive modem installation service. At IR, we don't just plug the modem into the wall and WiFi it to a mobile phone! We follow a process to maximise optimum use of available data flow. In addition, we perform tests to ensure your connectivity and line equipment is in top condition..
---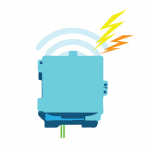 Lightning Protection
IR provide full installation of benchmark Customer Lightning Protection (CLP) device, as used by Telstra. While the device cannot guarantee against lightning strikes, it can greatly reduce the risk of damage to internal wiring and equipment should your premises be affected by a strike..
---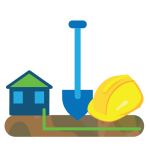 Builders Service
We provide a full internet service fit-out for builders, from curb to socket. In addition we can install extra data points as requested by builder and set up patch panel systems for smart home wiring. Contact us for a quote today!