Welcome to Internet Repairs
How can we help you today?

Are you experiencing any of the following?
Internet Drop outs
Slow Speed
Poor Wifi reception
NBN Connection trouble
No Internet at all
Poor Quality and Crackling Phone Lines
Have you hit the wall?
We understand your frustration and we are here to HELP!
If all your time and efforts contacting Retail Service Providers (RSP) still has you stranded with sub-standard internet service, please get in touch so we can help get you back on track.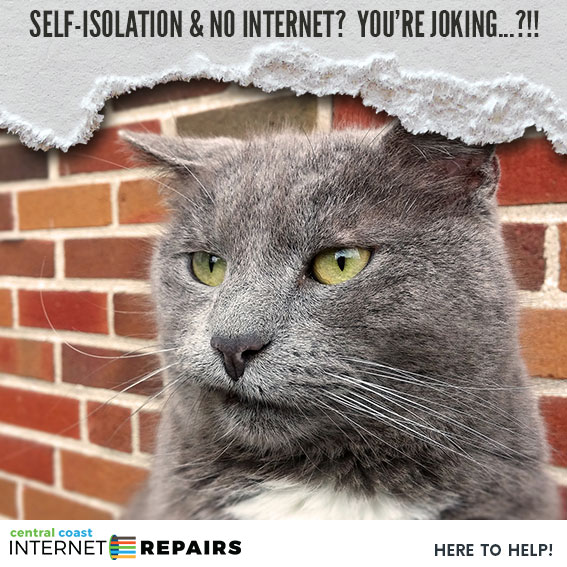 1st Class NBN & ADSL Diagnostics and Repair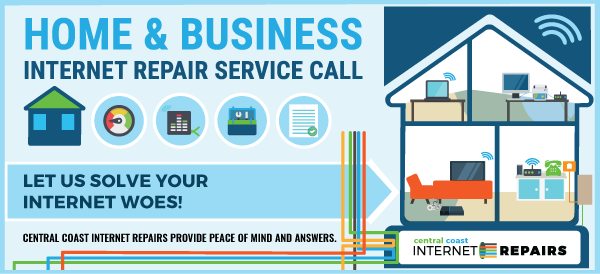 Internet Repairs are Telstra and NBN accredited communications technicians. First and foremost, providing quality repair and maintenance services across the Central Coast and Newcastle regions.
Our core function, is to diagnose and repair NBN and ADSL internet service faults all day, every day. We are problem-solving experts and and can most definitely sort out your Internet woes.
IR technicians are highly experienced in tracking down and resolving internal wiring issues. Above all, we can diagnose the cause of problems with drop-outs, slow speed and connection problems at your home or business premise. To ensure accurate results, we conduct all diagnostics using state-of-the-art testing equipment (as used and endorsed by NBN Co and Telstra). 
At Internet Repairs, our aim is to provide you with answers, solutions and… peace of mind!
Internet Repairs also provides simple cabling services tailored to meet our customers' specific requirements, such as extension data cables (CAT 5 or 6) to enable safe and secure connectivity from modem to device.
All IR communications technicians are fully insured and licenced ACRS Master Cablers!